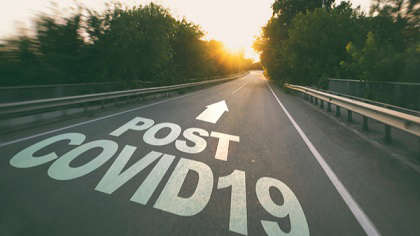 Most limitations to lift from 6am Saturday as Ireland has 'weathered the Omicron storm'
Great news this morning as almost all public health restrictions have been lifted today, following the latest advice from the National Public Health Emergency Team. Although social distancing measures have been reduced, masks will still be required in specific settings, as of 6am this morning.
Restrictions within the hospitality industry have also been lifted, with limits on household gatherings, and crowds at indoor/outdoor events have come to an end. As a result, bars, restaurants, and other venues can stay open past 8pm, with nightclubs also set to reopen.
Hospitality settings no longer require the digital COVID pass for entry, although masks must still be worn on public transport, in retail services, and cinemas and theatres. However, there will still be a need to symptomatic people to continue to isolate when showing signs of infection.
Taking to social media, HSE chief Paul Reid said it had been a tough two years, adding "especially having lost so many loved ones. But for now, it's time to let optimism, hope and positive plans become dominant once again in society and in all of our lives."
Announcing the removal of measures, Taoiseach Micheál Martin warned that the pandemic is not over, leading on to suggest vaccination programmes must be embedded into the public health system. Speaking in a televised address last night, Martin said, "I have stood here on many dark days but today is a good day!"
Describing trust as a fragile one for the public, Martin said, "People know that Government will not impose restrictions on personal freedoms for any longer than is necessary." Mr Martin said Ireland has "weathered the Omicron storm" with the rate of infections now reducing and key indicators having stabilised and going in right direction.
Meanwhile a further 6,597 confirmed cases of COVID-19 were reported yesterday, while 4,564 people registered a positive antigen test through the HSE portal. Small firms and businesses welcomed plans for a gradual return to the workplace from Monday. IBEC described the move as an "important next step" towards a recovery in many industries.