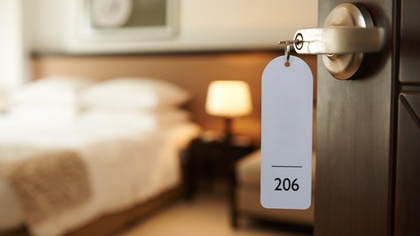 Dublin city hotels fear for their well-being this summer with only 13% of rooms reportedly booked.
Based on current bookings, hotels in the city centre are forecasting occupancy levels as low as 13% for the summer.
Hoteliers have criticised the government's decision to impose tough quarantine measures on visitors from Britain. The Common Travel Area with the UK has been effectively suspended, with vaccinated travellers required to quarantine for five days while non-vaccinated travellers must spend 10 days in quarantine. The measure was brought in to counter the rising rates of the Delta variant of COVID-19 recently seen in the UK.
Speaking to The Irish Times, Paul Gallagher, general manager of Buswells hotel, said that vaccinated travellers "should have the freedom to visit Dublin without restriction. Quarantine measures are like telling even vaccinated British visitors not to come. On a tick list of things to do on your trip to Dublin, sitting alone in your hotel room for five days is not high up."
The Irish Hotels Federation called the government measures "a very worrying development, particularly given the growing level of demand in recent weeks for travel to Ireland from our nearest neighbour."
Hotels outside of Dublin have reported a surge in bookings as Irish citizens plan domestic "staycations" this summer.