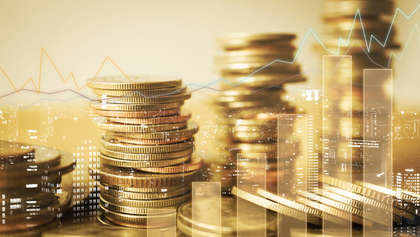 Ireland's economy is expected to have grown by 13.6% in 2021 despite the ongoing pandemic.
Unemployment is believed to have fallen to 7%.
A report by the Economic and Social Research Institute (ESRI) credits Ireland's strong export trade and multinational activities as being responsible for the 13.6% rise in the nation's Gross Domestic Product.
Unemployment has dropped from 26% at the start of 2021 to 7% at the end of the year. The ESRI predicts it will be reduced to 5% by the end of next year.
Ireland's modified domestic demand, which measures the country's domestic economy, is expected to have risen by 6.2% by the end of 2021.
"The reopening of the economy through 2021 has led to a sharp rebound in the domestic economy, as households have increased spending," said the ESRI report's author Conor O'Toole.
The ESRI is forecasting that Ireland's GDP and MDD will both grow by 7% in 2022. However, the report acknowledges the uncertainty that remains around the pandemic.
"The increase in COVID-19 infections during Q4 2021 along with the emergence of the Omicron strain does give rise to the possibility of additional public health restrictions in early 2022," the report states. "At the very least this creates considerable uncertainty for those operating in the sectors of the economy most affected."
An inflation rate high of 4% is forecast by the ESRI in 2022, though they predict it to fall to 2% by the year's end.