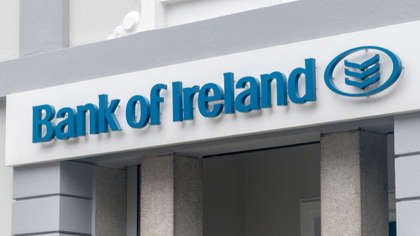 Former Irish rugby international Brendan Mullin appeared in court on Tuesday morning, charged with stealing over half a million euro from Bank of Ireland.
Following an investigation by the Garda National Economic Crime Bureau, Mullin, with an address at Stillorgan Road, was arrested and charged this morning. He was brought before Dublin District Court.
57-year-old Mullin is accused of stealing €578,000 from Bank of Ireland between 2011 and 2013, and has been charged with nine counts of theft under the Theft and Fraud offences Act.
The rugby star had previously been the managing director of Bank of Ireland private banking.
He is also accused of deceiving two people - Nicola Johnson and Paul Gallagher – into signing a payment instruction to make a gain for himself or a loss for another.
Five counts of false accounting have also been brought against Mullin.
Detective Garda Sean O'Riordan of the GNECB told the court that Mullin was arrested at 9.08am this morning on Chancery Street, Dublin 7. Mullin made no comment upon being charged at Bridewell Garda Station.
Det. O'Riordan said the Director of Public Prosecutions had directed trial on indictment and that gardaí did not object to bail.
Mullin was released on bail of €10,000. He was ordered to surrender his passport within 48 hours and will appear in court on November 11th for service of the Book of Evidence.