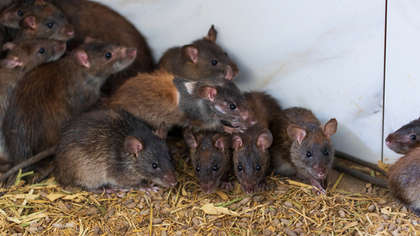 Householders are being warned by gardaí of a new scam involving bogus tradesmen offering to clear rats' nests from gardens.
Several homes in the Raheny area of Dublin were targeted by the scammers over the weekend.
One local told of finding a dead rat in their front garden last week. After disposing of the rodent, they told their neighbours of their discovery but thought no more of it. The following day a pair of men called to the house offering to cut hedges in the garden. The home-owner agreed, only for one of the bogus workers to claim he had found several rats' nests in the garden. They then offered to clear the nests for a fee of €2,500. At this point the home-owner realised he was being scammed and called the police. The bogus tradesmen left before gardaí arrived at the scene.
"Gardaí advise members of the public not to open the door if you are not expecting a person to call to your home and if you do not know the person outside," a Garda statement said.
Age Action described such scams as "despicable" and highlighted how the elderly are often targeted by such criminals.
Speaking for the charity, Celine Clarke reminded the public that many older people aren't online and thus aren't aware of current scams. She advised people to help spread word of any potential scams to their elderly neighbours.
"Not everybody is online, so if you know about something that's happening, try and think about the people who aren't online, and give them a call, or drop them a note or a message," she said.