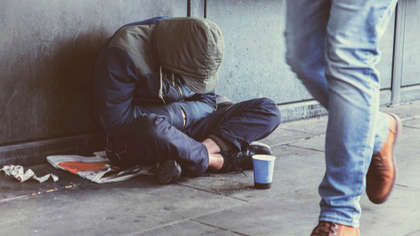 Dublin's homelessness authority is pushing for stronger regulations around organisations that provide services for homeless people following the recent controversy surrounding Inner City Helping Homeless.
ICHH's founder Anthony Flynn, who was found dead at his home in August, is the subject of sexual assault allegations.
There is "currently no vetting, no controls, on many people who are actually interacting directly with homeless people," highlighted Dublin City Council's deputy chief executive Brendan Kenny. He claims this is due to the high number of informal homeless organisations that have been formed in recent years.
Kenny said he is wary of "over-regulation" that might lead to the disbanding of some organisations but that "at the moment there's nothing and that's not good enough."
A statement from the Dublin Regional Homeless Executive says the executive is "strongly of the view that greater regulation, vetting, and scrutiny is required for organisations/charities that set themselves up as service providers for homeless persons, including the provision of on-street food services. Several such organisations not funded by the DRHE have come into existence in recent years and the DRHE and our partner agencies will be endeavouring in the coming months to bring the necessary expanded scrutiny and regulation to all such organisations."
The DRHE wants ICHH to be wound down.
"The idea that an organisation can just spring up without any accountability at all and provide services to the most vulnerable people in the city doesn't make sense," said Kenny. "There needs to be some regulation."
Taoiseach Micheál Martin is of a similar mindset.
"We have to be alert now to new groups appearing overnight to deal with homelessness issues more generally," he told the Dáil.
Garda Commissioner Drew Harris has promised a review of Garda vetting procedures for those working in the homeless sector. Anthony Flynn had passed his Garda vetting.