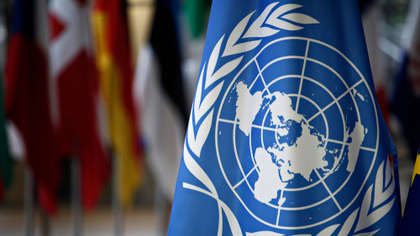 Ireland will assume the role of presidency of the UN Security Council for the next 30 days.
The key issues focussed on are expected to be the ongoing crisis in Afghanistan and the impact of climate change on security issues.
The Security Council presidency is rotated between UN members on a monthly basis, with Ireland taking over from India.
On September 23rd Taoiseach Micheál Martin will chair a meeting of the Security Council in New York where climate and security will be at the forefront.
Minister for Foreign Affairs Simon Coveney will chair the Security Council's annual debate on peacekeeping during the presidency.
"Next week I will be in New York to chair a Council meeting on how we can better manage the transition of UN Peacekeeping Operations to a more comprehensive UN engagement on peacebuilding in countries coming out of conflict," Coveney said.
Martin and Coveney said it was "a huge honour" to take over the presidency.
"As President of the Security Council, we will be dealing with some of the key immediate challenges facing the international community, including the evolving situation in Afghanistan, and an ongoing concerning situation in the Middle East," said Martin. "We sought a seat on the UN Security Council to make a difference; to bring a principled, constructive and open approach to its vital work of promoting international peace and security, including at critical and challenging times such as this."
Today, Ireland takes over the Presidency of the UN Security Council 🇮🇪🇺🇳

As President, we will steward the Security Council's work on challenges such as Syria, Afghanistan, and the Middle East. #IrelandUNSC @irishmissionun

More info: https://t.co/MWXZWum4N6 pic.twitter.com/fsjoZqwOxW

— Micheál Martin (@MichealMartinTD) September 1, 2021