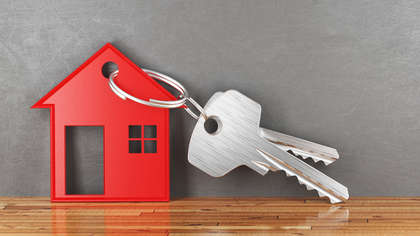 Irish house prices have risen by 9% in the last 12 months.
That's according to a new report by property websites daft.ie.
The report found a major increase in house prices and a decrease in the number of available properties.
Daft found that the average Irish house price in the third quarter of 2021 was €287,704, an increase of €24,000 on last year.
The report found that prices were rising at a lower rate in cities than in rural areas.
Dublin prices increased by 4.9% in the year to September, Galway City rose by 3.1, Cork city by 5.8% and Limerick city by 8.4%.
The inflation rate was higher outside the country's main cities. Leitrim and Mayo saw the greatest rise with an increase of 20%.
Daft found that the total number of available properties on September 1st was 12,700. They noted this was one of the lowest figures seen since they began advertising properties online. The figure is a third lower than September 2020 and just over half of the amount of properties available in September 2019.
"Inflation has eased a bit and there has been a modest improvement in the number of homes available to buy at any one point," said the report's author, Trinity College Dublin economist Ronan Lyons. "Nonetheless, while the Covid-induced spike in market conditions may be passing, the underlying issues remain."