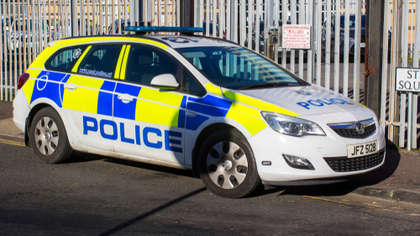 A man has been arrested in Derry for the attempted murder of a PSNI officer.
The 21-year-old man was arrested on Sunday night by detectives from Northern Ireland's Terrorism Investigation Unit, with the assistance of District colleagues. His activities are believed to be connected with the new IRA.
The suspect was arrested under the Terrorism Act. He was subsequently detained for questioning at the Serious Crime Suite at Musgrave Police Station.
On April 19th a bomb was found beside a PSNI officer's car outside her home in Dungiven.
The bomb is believed to have been planted by the new IRA, a dissident Republican group opposed to the peace process.
The officer's three-year-old daughter would usually sit next to where the bomb was planted. The device was constructed in a manner that would have created a fireball if detonated.
Announcing the arrest, Detective Chief Inspector Andrew Hamlin said "The man has been arrested under the Terrorism Act in connection with the attempted murder of a female member of police staff, who is also a part time police officer, following the discovery of a viable explosive device beside the young mother's car on the Ballyquin Road, Dungiven on Monday 19 April."
Two men – aged 47 and 48 - were previously arrested in April in connection with the incident.