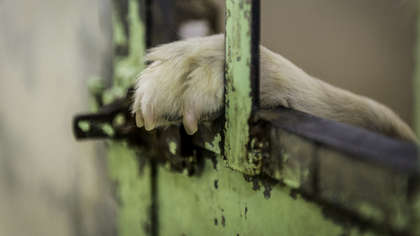 A man has been charged as part of a garda investigation into incidents of animal cruelty at Ashton dog pound.
The man, who is in his 60s, was arrested on Tuesday and has now been charged with numerous offences under the Animal Health and Welfare Act 2013.
It's the latest development in an ongoing investigation into mistreatment of animals at the pound, which is located at River Road, Castleknock, Dublin 15.
Last July gardaí searched the pound, seizing computers, controlled drugs and the corpses of five dogs which were taken for autopsy.
Earlier this summer, five people were charged as part of the investigation.
The charges include causing unnecessary suffering to animals; killing a protected animal; possessing a controlled drug for the purpose of selling or otherwise supplying it to another in contravention of the misuse of drugs regulations and laws; failing to keep records of purchases and sales, quantities administered, batch numbers and serial numbers of prescriptions; and permitting a person to be in possession of an animal remedy designated for use by a veterinary practitioner only.
"A man in his 60s was arrested on the morning of Tuesday, 14th September, 2021, in connection with an ongoing investigation by Gardaí into an Animal Welfare incident in Ashtown, Dublin," a garda spokesperson said of the latest development. "The man has since been charged with a number of offences relating to the Animal Health and Welfare Act, 2013, and is expected to appear before the Criminal Courts of Justice, Dublin, Court 4, at 10:30am this morning, Friday 17th September, 2021."