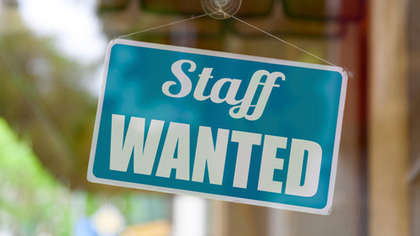 Retailers are calling for the Pandemic Unemployment Payment to be wound down as they believe it is partly responsible for current staff shortages.
Retail Excellence Ireland chief executive Duncan Graham has called for the winding down process to be accelerated.
"If you talk to recruiters around town, they'll tell you there is an enormous shortage, they have a huge number of vacancies, across all levels in fact - in retail particularly - and it has been very, very difficult to fill those," he said.
Irish retailers have been struggling to recruit staff since the easing of pandemic restrictions. Many migrant workers left Ireland to return to their home countries during the pandemic as non-essential retail was closed for nine months, and have not returned.
17,000 retail workers are still in receipt of the PUP, which is currently set to stay in place until February. This has caused worry among retailers that they will be left understaffed during the crucial Christmas season.
"We really need these people back into work prior to the Christmas peak," Graham said. "I think what we are now seeing is stores looking and seeing are they going to be able to trade some of the hours that they would normally do over the Christmas period, because simply they don't have the people."