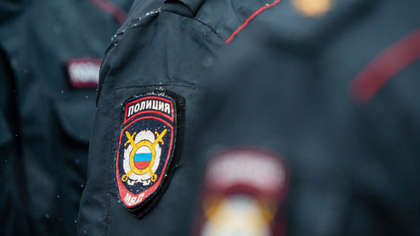 At least six people have been killed in a mass shooting at a university campus in Russia.
It was originally thought that eight people had been killed in the attack at Perm State University, but officials have reduced the number to six. 28 people have been treated for injuries.
"According to clarified data, six people have been killed as a result of the crime," a statement from Russia's Investigative Committee said.
Details of the suspect, who was wounded while being detained, have yet to be released.
Footage shared on social media show students escaping out windows of the campus in an attempt to flee the killer.
Other footage shows a figure believed to be the attacker, dressed in black tactical clothes with a helmet and firearm.
School shootings are rare in Russia due to heavy security at educational facilities. It's also difficult to legally purchase firearms.
Earlier this year however nine people were killed when a 19-year-old man committed a mass shooting at his old school in the Russian city of Kazan in May. Despite suffering from mental health issues, the perpetrator of that attack was granted a license for the semi-automatic weapon he used in the shooting. That incident resulted in President Vladimir Putin calling for a review of Russia's gun control laws.