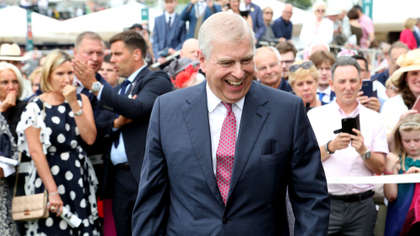 The Metropolitan Police have said they will be taking no further action against Prince Andrew following a review of claims of sexual abuse.
Virginia Giuffre is suing the Prince, whom she accuses of sexual assaulting her while she was a teenager.
Giuffre claims she was 17, and thus a minor in the US, when she was trafficked by the late Jeffrey Epstein into having sexual intercourse with Prince Andrew.
The allegations have been consistently denied by Prince Andrew.
Metropolitan Police Commissioner Dame Cressida Dick had asked officers to review the allegations in August, stating that "no-one is above the law."
The Met has now announced that following its review, no further action will be taken against the Prince.
"As a matter of procedure MPS officers reviewed a document released in August 2021 as part of a US civil action," The Met said in an official statement. "This review has concluded and we are taking no further action."
The Met also confirmed that it had completed its review into allegations that British socialite Ghislaine Maxwell trafficked and abused young women in the UK. The allegations were reported to the Met by Channel 4 News in June.
"We also reviewed information passed to us by a media organisation in June 2021," the statement revealed. "This review is complete and no further action will be taken."