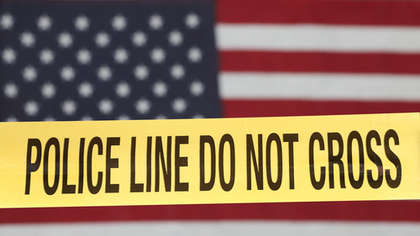 A college in Louisiana has experienced two shootings on its grounds in the space of a week, leaving two dead and eight injured.
In the early hours of Sunday morning an attack at Grambling State University left one person dead and seven injured. The person who died was confirmed not to be enrolled at the college. It is unclear whether the suspect is the person who was killed.
Of those wounded, one is in critical condition while the others suffered non-life threatening injuries.
"At the time of the incident, a homecoming event was underway in McCall Dining Center," the college said in a statement. "All persons present sheltered in place and were released once the all-clear was given by University Police."
The college cancelled homecoming events on Sunday and classes on Monday. Students were offered counselling services.
It was the second fatal shooting at the college in the last week.
Early on Wednesday morning a 19-year-old was shot dead at the college, while a 16-year-old was injured. Neither were students at the university. An 18-year-old has been identified as the perpetrator of that incident and is still being sought by police.
It has yet to be determined whether the two incidents are connected.