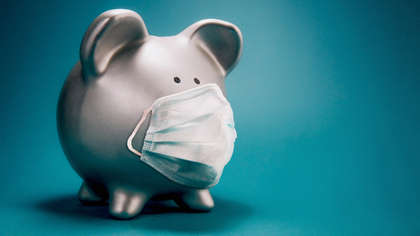 Tánaiste Leo Varadkar says a new Bank Holiday and tax credits are being considered as part of what he calls a "Covid bonus."
The government is seeking a way to reward frontline workers for their service throughout the pandemic.
Varadkar believes Irish citizens will receive the bonus before the end of the year. A decision is expected to be made on Budget Day.
"I think if there is going to be a pandemic bonus, and I think there should be, it's likely to fall into this financial year in terms of cost," Varadkar said. "It would ideally be paid before the end of this year, and therefore it would not impact on the budget for next year."
Frontline workers from the health, retail and transport sectors are expected to receive the bonus.
Varadkar said that while it would be easy to pay the bonus to public sector workers, the government would have to find a way to reward those in the private sector.
"It is difficult for Government to pay bonuses to people in the private sector," he said. "We can do that quite easily for people who are in our employment in the public sector, for the private sector it is more complicated. So we'd have to think of other ways of doing that. One idea under consideration, for example, is an additional bank holiday. Other ideas under consideration for example are things around tax credits. But all those things are now only under discussion, and we haven't come to a conclusion yet."
A date for a potential new Bank Holiday has yet to be decided upon.
"You know the possibility of (an) additional bank holiday is under discussion in Government, but not to the extent that we've discussed dates or anything like that," Varadkar confirmed. "There's no decision at all on dates and that may even require primary legislation. That needs to be borne in mind too."
Varadkar suggested the holiday could be used to reflect on those who passed away during the pandemic.
"It would be around remembrance, remembrance of the fact that 5,000 people or more have passed away and they have families who are grieving."