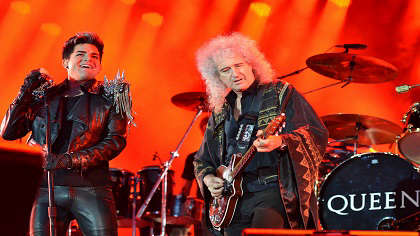 Queen guitarist Brian May has suggested that the band is planning to tour one last time with Adam Lambert in 2023.
In an interview with Variety, the band member said that "it does get to be more of a decision as you get older. I'm not 35 anymore, and leaving home for two months is not easy".
"There's a strong possibility that we'll be going out together again. We're talking about that as you and I speak, making those decisions", Brian told Variety.
Adam Lambert started touring with Queen in 2011, paying tribute to original frontman Freddie Mercury.
Lambert and Queen are yet to collaborate on writing any music together, however Brian May did guest star on a track of Lambert's album, The Original High, in 2015.
Brian May says he and his Queen band mate, Roger Taylor, have been discussing the idea of touring with Adam Lambert for one last time.
This would be potentially the bands final stint on the road, but no confirmed dates of a tour has been announced.