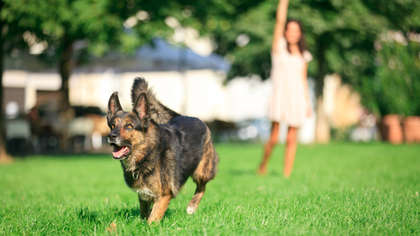 This week sees the launch of a new campaign by Galway County Council to tackle the scourge of dog fouling.
'Remember if They Poop, You Scoop' will launch at Renville Park on Friday, August 6th, following multiple complaints from the public regarding the issue. The launch will be followed by events around the county throughout August.
The County Council describes the issue of dog fouling as an "escalating problem" that has increased over the course of the pandemic. Parks, open spaces and footpaths have all fallen foul of dog waste.
Signs which urge walkers to clean up after their animals, along with details of the penalties for refusing to do so, have been erected around the county along with dog waste bag dispensers.
Areas like Renville Park and Portumna Marina have even installed audio warning devices.
Wardens are set to patrol affected areas in the mornings, evenings and weekends.
Dog faeces can carry numerous infections and can be particularly harmful to children.
Friday's Renville Park launch will feature an awareness stand where dog owners can learn of their responsibilities and the risks around not cleaning up after their pets.
Failing to clean up after your dog can result in an on the spot fine of €150 or €4,000 if convicted in court.