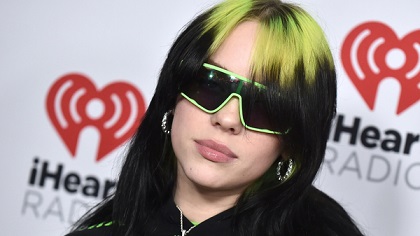 Billie Eilish has apologised and said she is "appalled and embarrassed" over a video that emerged appearing to show the singer mouthing a racist slur.
American singer-songwriter, Billie Eilish has apologised for a video posted to TikTok where she appears to mouth a racist slur. The Bad Guy artist shared a lengthy statement on Instagram where she admits to feeling "appalled and embarrassed" over the video.
Billie seems to mouth an anti-Asian slur in a compilation video, uploaded this month, featuring Tyler The Creator's 2011 song, Fish. The Grammy-winning pop star has also been filmed while speaking in various accents.
Taking to Instagram, the 19-year-old pointed out that she was 13 or 14 at the time and unaware of the word's derogatory meaning. However, Billie would still like to address the criticism she is facing as she is "being labelled something that I am not".
"I am appalled and embarrassed and want to barf that I ever mouthed along to that word. This song was the only time I'd ever heard that word as it was never used around me by anyone in my family. Regardless of my ignorance and age at the time, nothing excuses the fact is that it was hurtful. and for that I am sorry."
Billie claims footage of the singer imitating accents was just a "silly gibberish made up voice", something she has not done since a young child. She added: "It is absolute gibberish and just me goofing around and is in NO way an imitation of anyone or any language, accent, or culture in the SLIGHTEST".
The star admits the hurt caused by this video "absolutely breaks my heart" as she did not mean to cause any offence.
"I not only believe in but, have always worked hard to use my platform to fight for inclusion, kindness, tolerance, equity and equality. We all need to continue having conversations, listening, and learning. I hear you and I love you. thank you for taking the time to read this."
Following earlier success in Canada, Billie soared to fame in 2019 and won four major Grammy awards, in 2020. She is best known for her 2019 hit Bad Guy and her debut album, When We All Fall Asleep, Where Do We Go?. The singer is the youngest artist, and first woman to hit #1 with a theme tune for the James Bond franchise in the long-awaited, No Time To Die.