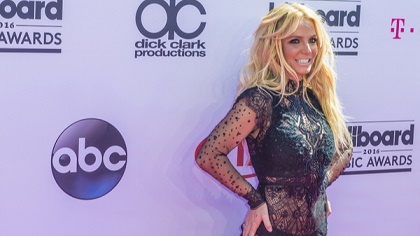 "I'm in a transition in my life and I'm enjoying myself, so that's it"
Britney Spears is unsure if she will ever take to the stage again in a new video posted to Instagram. The Lucky singer took questions sent in by fans and one user asked if she feels ready enough to perform again.
Replying to the question, Britney revealed she has "no idea" if she will ever return, but said she is "having fun right now. I'm in a transition in my life and I'm enjoying myself, so that's it."
Watch the brief video on Spears' Instagram.
In the controversial conservatorship case against her father, Britney will be taking to the stand at her hearing on June 23rd. The singer has yet to publicly comment on the long-running legal matter and allegedly rarely attends court hearings.
Britney is due in court following a petition filed in March by the singer's lawyer, Samuel Ingham, who filed behalf of the popstar. The petition is to permanently remove her father, Jamie Spears as her conservator, who has controlled her assets since the star began to go through troubled times. Jodi Montgomery, who was appointed temporary conservator in 2019, has been requested to replace Spears' father.
The singer's conservatorship case received widespread media attention following the release of documentary Framing Britney Spears. Britney has publicly condemned the documentary, and similar ones due to release, as they are "so hypocritical … they criticize the media and then do the same thing."
Pop rocker, Pink, recently commented on the documentary, and her relationship with Britney, in an interview. "She could've used some support," Pink said. "The media tore her apart, and the paparazzi are scum. I just wish I could've reached out and gave her hug."
In other Britney news, a musical based around her songs, titled Once Upon A One More Time, is set to premiere in Washington D.C. this November.