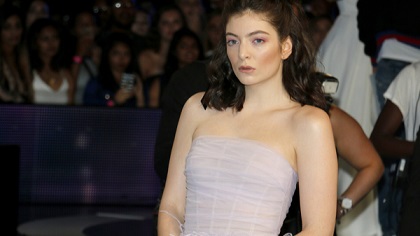 The late singer's estate released a statement praising the New Zealand pop star and played down any talk of copyright infringements.
George Michael's estate have responded to the online chatter making connections between the late singer's hit, Freedom '90, and Lorde's new single, Solar Power. In the new video, the New Zealand popstar appears on a sunny beach to a somewhat familiar sounding tune.
Following its release, fans of both the new hit, and George's classic number drew comparisons of the two tracks' similarity, with some suggesting royalties were due. However, in an act of decency the late singer's estate have instead praised Lorde for the connections, and suggested George would have been "flattered".
Lorde released the comeback single on June 10th and will be the title track of her forthcoming third album. The estate dismissed any talk of due royalties and copyrite infringements in their statement, released on last Friday, June 18th. Instead, it praised the young singer and declared George "would have been flattered to hear" his song compared to the new hit.
"We are aware that many people are making a connection between 'Freedom '90' by George Michael and 'Solar Power' by Lorde which George would have been flattered to hear, so on behalf of one great artist to a fellow artist, we wish her every success with the single," the short statement from Michael's estate reads.
The statement released following recent praise for the new track from Primal Scream. Lorde revealed in an interview that the Scottish rock band's 1990 single, Loaded was a major inspiration behind Solar Power.
An official date for the album drop is still yet to be confirmed by the singer, although fans have been speculating over a possible hint on Lorde's webpage. A new teaser has been uploaded to the site this weekend, along with the caption 'SOLSTICE'. Given that the Summer Solstice takes place today, June 21st, fans are expecting new material from the New Zealander to drop imminently.