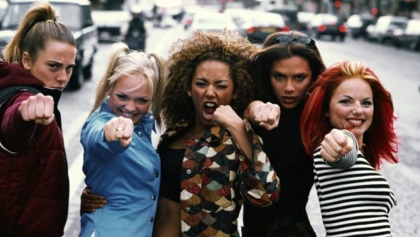 The Spice Girls have confirmed plans to celebrate the 25th anniversary since the release of their debut single "Wannabe". The band will release a special EP next month, while fans will have the opportunity to share their memories of the group,
This EP titled "Wannabe25" will be released on July 9. This EP will allow fans to enjoy three versions of the track. These versions include a previously unheard demo of the song, as well as a remix from Junior Vasquez.
A previously unreleased track "Feed Your Love" will also feature on the LP. It is the first time that the song will be heard in full, five years after a snippet of the track was leaked online.
It's official! It's been 25 years of the Spice Girls.

We believe there is a Spice Girl in all of us, and we want you to join us on a trip down memory lane! We want to see you singing your heart out, showing off your best dance moves... pic.twitter.com/7JDaqsBNlx

— Spice Girls (@spicegirls) June 14, 2021
#iamspicegirl
A fan campaign is also being launched, with fans encouraged to share their favourite memories of the group. A selection of these memories will feature on the band's website and social media platforms.
Fans can send messages or videos regarding the group to spicegirls@umusic.com.
On this new project, the band had this to say, "The Spice Girls belong to everyone and that's why we want to mark 25 years of 'Wannabe' by celebrating our incredible fans".
Last week, Baby Spice Emma Bunton confirmed that the Spice Girls will reunite for more live shows, once the pandemic ends.
Bunton said that she was "dying" to get back on tour with the girls.
"We started talking about maybe doing some more and then lockdown happened, which is such a shame. I'm dying to do it again. I'm waiting to see what's going on in the world. You can't book anything yet, so we're waiting for that moment, but I'm sure that will happen when we can!", she said.