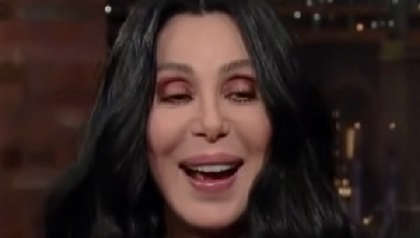 To mark her 75th birthday, Cher has recently announced the release of her own biopic, by the producers of Mamma Mia!
Cher tweeted this news over the last few days. In her typical use of block caps!! While an official title of the biopic is yet to be confirmed, it is to arrive via Universial Pictures.
Ok Universal is Doing Biopic With My Friends JUDY CRAYMER,GARY GOETZMAN PRODUCING.
THEYY PRODUCED
BOTH MAMMA MIA'S,&
MY DEAR DEAR Friend 4 YRS, & OSCAR WINNER..ERIC ROTH IS GOING 2 WRITE IT👻🎂‼️
FORREST GUMP
A STAR IS BORN
SUSPECT
TO NAME A FEW OF IS FILMS

— Cher (@cher) May 19, 2021
The biopic is to be produced by Gary Goetzman and Judy Craymer. Craymer was one of the first to come up with the idea of turning ABBA's music into a stage musical. Both Goetzman and Craymer also produced the two "Mamma Mia" films. While, Academy-Award winning scriptwriter Eric Roth will script the Cher biopic. He has recently scripted the new Dune film with director Denis Villeneuve, as well as the film Killers of the Flying Moon for Martin Scorsese.
Roth also co-wrote the Bradley Cooper-helmed 2018 version of A Star is Born, starring Lady Gaga. Cher has also worked with Roth before, having starred in the 1987 film Suspect, alongside Denis Quaid (Footloose 2011).
Cher herself rose to fame when she worked as part of the husband and wife duo "Sonny & Cher". Their hit "I Got You Babe" soared to Number 1 in the US and UK in 1965. They also launched their comedy show "The Sonny & Cher Comedy Hour" in the 1970s. Following their split, Cher went on to have a string of fine hits as a solo artist. These include "Gypsies, Tramps & Thieves", "Dark Lady" and "Half Breed", as well as "If I Could Turn Back Time" and "Believe". At one point, she had the most number one hits in American History as a female artist.
Cher has also had spells as an actress and is known her support of LGBTQ rights, and HIV/AIDS awareness and prevention.