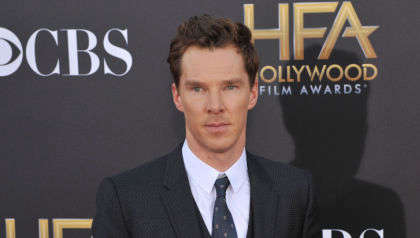 Benedict Cumberbatch will play folk singer Pete Seeger in the upcoming Bob Dylan biopic, it has been confirmed.
The Sherlock star will play the folk singer, who had a profound impact on the musical upbringing of Bob Dylan, having helped him with securing his debut album with Columbia Records.
Seeger also invited Dylan to perform at the Newport Folk Festival, where he served as a board member. He also played a key role in his perspectives on activism. The Folk singer passed away in 2014.
The upcoming Dylan biopic, Complete Unknown, will be directed by James Mangold, who previously worked on Johnny Cash's biopic, 'Walk The Line'. Cumberbatch is to also star alongside Elle Fanning, with Timothée Chalamet starring as Dylan.
It is set to tell the story of Bob Dylan's early career, until his arrival in New York City, Chalamet set to do all his own singing in the role as Dylan. Elsewhere, Joan Baetz who was on the first major artists to record Dylan's songs in the 1960s, will be played by Monica Barbaro.
News of Cumberbatch's upcoming role as Seeger was confirmed after a screening of Mangold's latest project Indiana Jones and the Dial of Destiny at Cannes Film Festival.
According to Mangold, shooting for this biopic is to begin in August. "It's such an interesting true story about such an interesting moment in the American scene", he said last month.