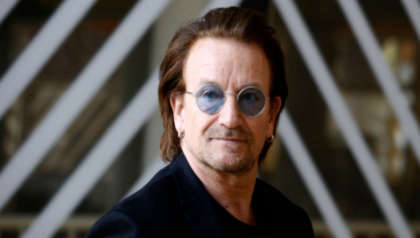 Bono has revealed that he has a half brother that he "loves and adores".
The U2 singer has said that he found out about this man in 2000, revealing that his late father Bob had a "deep relationship" with a "gorgeous woman" and they had a child together.
He also added that his mother Iris never knew about the situation. Bono was only 14 years old at the time.
The singer also explained that his relationship with his father suffered following his mother's death. However, he admits that he was partly to blame for this strain. Following his father's death in 2001, Bono explained that he apologised to him during a visit to a chapel in France.
"I asked him [his father] did he love my mother and he said yes, and I asked him how could this happen and he said, 'it can' and that he was trying to put it right, trying to do the right thing", he said. "He wasn't apologising, he was just stating these are the facts... I'm at peace with it".
"There was nobody there, I lit a candle and I got on my knees, and I just said, 'look, I'm sorry I wasn't there for you, you went through a lot and please forgive me', and I felt free".
Bono has also revealed that he grew up in a house with "three men shouting at each other", adding that he had some "anger managment discussions" over the years.
U2 frontman Bono's autobiography Surrender will also arrive this November.