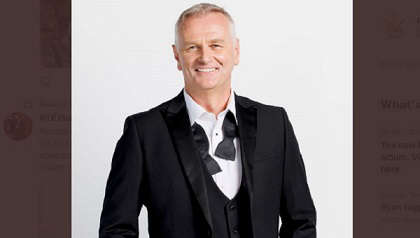 TV presenter Daithi O'Sé has insisted that Rose Of Tralee viewers are in for a treat, when the show returns for the first time in two years on Monday night (August 23).
Following a two year hiatus due to the pandemic, the much loved Rose of Tralee returns to televison screens next week, with the host Daithi O'Sé teasing a "big surprise" in store ahead of the opening night of the two day event on Monday.
Speaking at the festival's launch, O'Sé hinted that this surprise may or may not involve live animals, "We are working on the party pieces at the moment. We are hoping to have a big surprise on the first night, as we always try to do", he said.
"There may or may not be live animals involved. All I am saying is there might be an icy reception for someone".
Elsewhere, Daithi is sure that the festival will continue to be celebrated for the next 100 years.
"It is a good yardstick of what is happening in Irish society in 2022. In 1972 you might have had teachers and nurses and in 2019 we had engineers and doctors and that is a good sign of what is happening", he explained. "If you were chatting to Roses in the 70's, how many of them would have travelled? They would have travelled for emigration".
"Some of these Roses have been all over the world and to countries I have never even heard of. Even looking at education, the Roses before wouldn't have been as educated as this bunch are".
The Kerry native also revealed that he has a somewhat intruiging pre show routine. We've all got our idiosyncrasies I suppose.
"Before I go on stage, I walk around with my shirt on and a dickie bow and my boxer shorts before I put on my pants. It's a luck thing", O'Sé revealed.
"I did it the second year I did the show and I thought, 'That went well', so I kept it up," he joked. "I do it now if I'm doing MC gigs as well – I walk around the room with a pair of boxer shorts. It's about getting those positive vibes in you".
The Roses escaped to the sea during the #WexfordRoseTour at Curracloe Beach.#RossTour2022 #roseoftralee @visitwexford #beachlife pic.twitter.com/UjZZXnGlHO

— Rose of Tralee (@RoseofTralee_) August 17, 2022
The Rose of Tralee airs across two nights on Monday 22 and Tuesday 23 August at 8pm.
After a long three years, we are delighted to see the return of the Rose of Tralee Festival. We would like to wish everyone involved the very best of luck and hope it will be an enjoyable experience for all.🌹 pic.twitter.com/3JuJoWCkQi

— Manor West Retail Pk (@ManorWestRetail) August 18, 2022
🌹 @RSAIreland is the official Rose Tour Partner and is committed to Vision Zero, which is to eliminate all deaths and serious injuries on our road by 2050. We can help contribute to achieving this goal by practising responsible driver behaviour. #RoseTour2022 pic.twitter.com/C8hZxtXRfz

— Rose of Tralee (@RoseofTralee_) August 19, 2022