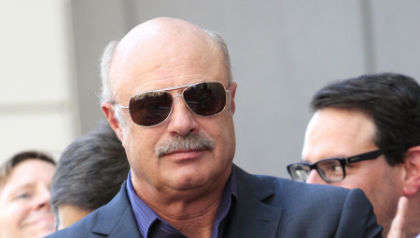 It has been announced that the long running talk show Dr Phil, is to come to an end after 21 seasons.
This was confirmed by entertainment publication, Deadline, who revealed that the programme hosted by Dr Phil McGraw will finish up after its current season with network CBS.
Announcing the news, Dr Phil himself released this statement.
"I have been blessed with over 25 wonderful years in daytime television", he said. "With this show, we have helped thousands of guests and millions of viewers through everything from addiction and marriage to mental wellness and raising children. This has been an incredible chapter of my life and career, but while I'm moving on from daytime, there is so much more I wish to do".
Elsewhere, Deadline have added that repeats of the popular talk show will continue beyond 2023 with "new content such as wrap-arounds and intros by McGraw, as well as guest updates".
Phil McGraw's television career began as a guest on the Oprah Winfrey Show during the 1990s. As his popularity grew, the clinical psychologist created his own TV talkshow, which was produced by Oprah Winfrey's Harpo Studios.
Despite coming to an end, Dr Phil remains at number 2 in daytime TV ratings in the US.