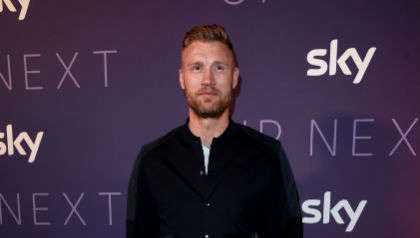 Freddie Freddie has pressed the pause button on his TV career, while he recovers from severe facial injuries, sustained while filming at the Top Gear test track at Dunsford before Christmas.
Flintoff who co hosts the show alongside Paddy McGuinness and Chris Harris, has agreed to put his TV career on hold, at the request of his worried family.
On December 13, Flintoff was reviewing a car at Surrey's Dunford Aerodrome in sub-zero temperatures when the accident took place, where he suffered facial injuries and broken ribs.
The former England cricket star will require months off to recover from his traumatic injuries, in an accident where he "could have been killed" according to reports.
His family have even asked him to consider quitting Top Gear completely.
"The full extent of his injuries will surprise many people, as the details of what happened have yet to fully emerge", the source said. "He is putting his career on hold until he is in a better place mentally and physically, and can't say when he will return to making TV shows".
"As a loving husband and dad he understands the fear his family feel about what's happened, knowing that he could have been killed", the source added. "He is determined to resume his TV work at some point though".
"That's why this decision will be a painful one for Freddie, but he knows that, for now at least, there are more important things in life".
Top Gear have suspended filming of their series.
Flintoff who is a father to children Holly, Corey, Rocky and Preston with wife Rachel, has also had a string of other projects in the works, including BBC cricket show Field of Dreams, which may delayed, while he recuperates.