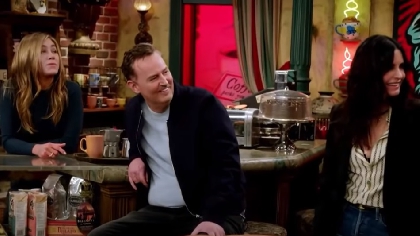 If you can't wait to watch the Friends Reunion tonight on Sky One, it's available to stream now on Now TV.
The show became available from 8.02am this morning but will be shown on Sky One at 8pm tonight.
If you can't remember where "Friends" left off in 2004, Monica and Chandler left the city for a new home with their adopted newborn twins, Ross and Rachel finally got back together after she decided not to live in Paris after all with their baby daughter Emma, Phoebe was happily married to Mike and Joey was still single!