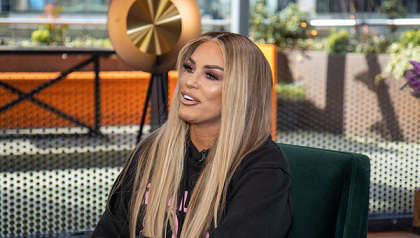 Katie Price's family say that their "worsT fears nearly came true" following her alleged "drink drive" crash. They also said that Price is "getting help" following this incident.
In the statement, her family said, "We are concerned and worried about her deeply, we know she lives her life publicly and to many she is fair game, but as a family we hope she can find her path privately moving forward during this very difficult period in her life".
They also added, "It takes great strength for one to acknowledge they need help, we hope the door is now open for Kate to learn to love herself and to be happy within.
Read the full statement below.
It had been reported that Price had "stayed up all night partying with a few close friends".
Police are investigating reports that Katie Price had been on a "all-night binge". They also say that she may have been driving to get more drugs before her crash.
At the scene,Katie Price was arrested by police as she is reportedly banned following a drink driving conviction. She was later taken to hospital and could still face a custodial sentence if she is found guilty.
She had already confirmed during an appearance on Good Morning Britain that she is currently serving a driving ban and will not get her licence back until next April.
Police Statement
A police statement reads, "Police responded to reports of a single-vehicle collision on the B2135 near Partridge Green around 6.20am on Tuesday (September 28)".
"A woman, 43, was arrested on suspicion of driving while above the legal limit for alcohol and drugs, and has been taken to hospital to be checked over".
"The road was blocked temporarily while recovery of the vehicle was arranged".
A source also said, "Katie rolled her car and was in a bad way when police arrived. She's in hospital now and everyone is desperately worried about her and why she was driving".
This accident happended just hours after Price had spoken on GMB about how she is struggling to visit her son Harvey at his residential college in Cheltnham due to her driving ban.
"Obviously I don't get my licence back until December, so I can't just whizz in the car down there and it's not close", she said.
She had served an 18 month disqualification after she witheld the identiy of the driver of her pink Range Rover after a crash.