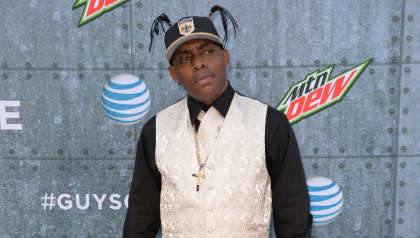 Tributes have been paid following the news that rapper Coolio was found dead earlier today. He was 59 years old.
The 'Gangster's Paradise' rapper was found dead on the bathroom floor of his friend's home in LA, having reportedly suffered a "cardiac arrest". An official cause of death has yet to be confirmed.
Among those to lead the tributes was actress Michelle Pfeiffer, who referred to Coolio as "gifted".
"Heartbroken to hear of the passing of the gifted artist @coolio. A life cut entirely too short", she said. "As some of you may know I was lucky enough to work with him on Dangerous Minds in 1995. He won a Grammy for his brilliant song on the soundtrack - which I think was the reason our film saw so much success".
"I remember him being nothing but gracious. 30 years later I still get chills when I hear the song. Sending love and light to his family. Rest in Power, Artis Leon Ivey Jr".
Coolio's 90s hits 'Gangster's Paradise' was the soundtrack for the 1995 movie Dangerous Minds, which saw Pfeiffer star as a former marine who became a high school teacher in a rough area of California.
Other stars to pay tribute to Coolio were rappers Snoop Dogg and Ice Cube.