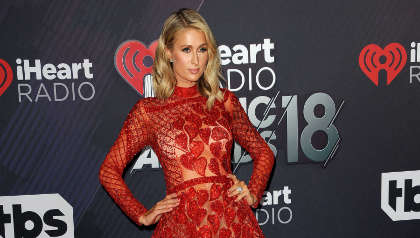 Paris Hilton has revealed that Elton John and Britney Spears are to join forces on a new collaboration.
It was reported that the pair had spent the last week "secretly recording" a joint cover of Elton's track 'Tiny Dancer', coinciding with Spears' return to music. The pair are to reportedly share the song via Universal Music later this month.
"It's gonna be iconic", Hilton said, who is a close friend of Spears. "I just heard it a few days ago in Ibiza and it is… it's insane".
However, Entertainment Tonight have denied these claims from Hilton, insisting that she has not listened to this alleged collaboration.