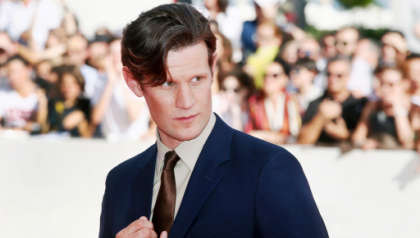 Matt Smith has revealed that the Queen used to watch episodes of the Crown on a projector on Sunday nights.
It had been long since speculated whether or not any members of the Royal family watched the drama series, which saw Matt Smith star as a young Duke of Edinburgh for the first two seasons of the show.
"I heard the Queen had watched it, and she used to watch it on a projector on a Sunday night apparently", Smith revealed.
"I know that Philip definitely didn't", he continued. "A friend of mine sat next to him at a dinner once and he asked him… apparently he turned 'round to him and said 'don't be ridiculous'".
Tha British actor has also stated his desire to return to the UK for Queen Elizabeth II's funeral on Monday (September 19).
"I think it's a piece of history", he said. "I think I just want to be in London. I want to experience it, I want to share in the ceremony of it really".
Smith also added that he will most probably watch the procession "in a local pub with a group of friends".
Matt Smith starred alongside Claire Foy for the first two seasons of The Crown, with John Lithgow playing Winston Churchill. Foy herself had earlier paid homage to the Queen, describing her as an "incredible monarch".
"She united people and she was a massive symbol of continuity and dignity and grace", she added.