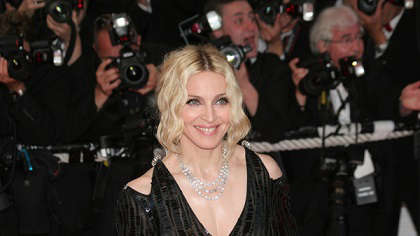 Speaking in a new interview, Madonna has jumped to the defence of Billie Eilish over her change of look for her "Happier Than Ever" album cover.
"The problem is, we still live in a very sexist world where women are put into categories", the Crazy For You singer told Elle Magazine, which Eilish is this month's cover star.
Madonna continued, "You're either in the virgin category or the whore category. Billie started off in a non-sexualized category, not pandering to the masses and not using her sexuality in any way, which is her choice and God bless her for that — after all, she's been a teenager all this time".
"Women should be able to portray themselves in any way they want. If Billie were a man, no one would be writing about this".
"People are scared of big boobs"
Madonna also pointed out a recent experience she had, when she posted a photo of herself wearing a corset on Instagram.
"People hold on to these memories and have an attachment. But it's very dehumanising", she claimed.
"I lost 100,000 followers, just because of the boobs. People are scared of big boobs".
Back in July, Madonna confirmed a new documentary about her live tour 2019/20 was to be released on October. Check out the trailer here.
There's only one Madonna. Are you ready for Madame X? Stream the new concert documentary on October 8, only on #ParamountPlus. pic.twitter.com/4N0zG6jKxe

— Paramount+ (@paramountplus) July 15, 2021