Alexandra Dental
Competition live: 4th-10th March
Tune in to the Nikki Hayes show all this week where we are giving you the chance to win a fantastic prize from Alexandra Dental
To celebrate their nationwide success with branches in limerick, Shannon and soon to be Claremorris ,we have teamed up with Alexandra dental to give you a chance of winning a full orthodontic treatment to the value of €5,000*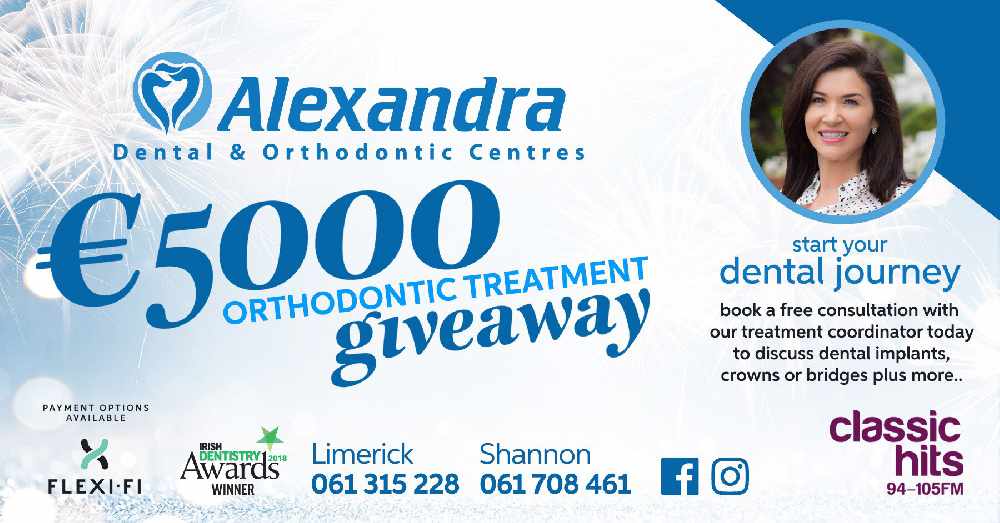 Tune in to find out how you can win
Over 20 years experience delivering professional dental services across the south west.
Meet our exclusive treatment co-ordinator who is dedicated to guiding you through your dental journey.
Open 7 days a week and late evenings.
Tailor made payment plans to suit you, and flexi fi options are available.
Awarded best practice for patient care in the Irish Dentistry Awards.
Covering all types of dental treatment from general dentistry, cosmetic dentistry, implants and orthodontic treatments.

*T's & C's apply: €5,000 worth of orthodontic treatment (braces) the retainers and the whitening after the treatment.