Competition live: 4th- 8th November
Tune in to PJ & Jim in the morning all this week for your chance to win a very festive prize from McD's Home & Garden Shop
We are giving away A prize that retails normally at €2000. This festive prize will include:
A Luxury 7.5 Foot Christmas Tree
With All Tree Decorations & Lights
Premium Train Set for under the tree
Premium Wreath & Garlands for around your home
An Outdoor Decorative Christmas Reindeer
An Outdoor Decorative Christmas Penguin
An Outdoor Decorative Christmas Polar Bear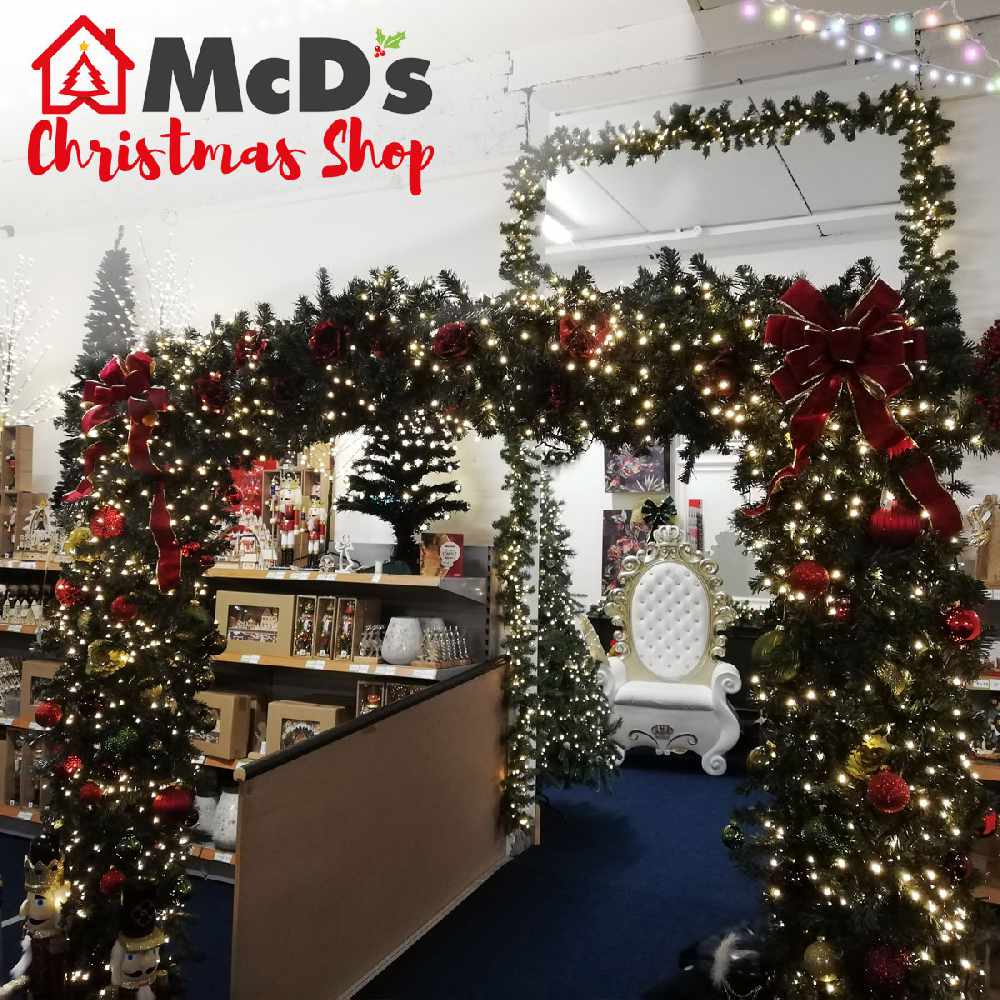 What can you expect from McD's Christmas shop

The biggest selection of Christmas Trees ever…..
A massive selection of Decorations and baubles
The biggest selection of Christmas Yankee Candles
A Massive selection of Train sets
The biggest selection of Christmas Lights
A Massive selection of Reindeers and unicorns
The biggest selection of Christmas villages ever
And the list goes on and on and on……..
If you love Christmas…. You'll Love McD's

McD's Christmas Shops are located in Galway, Athlone, Ennis & Loughrea and online at www.mcds.ie with free nationwide delivery available.
To celebrate their competition this week on Classic Hits and the opening of their brand new store in the iconic Galway Crystal Building, they have started their Massive Christmas Half Price Sale This week. All Artificial Christmas Trees, Lights, Decor and much much more all half price in store and online.