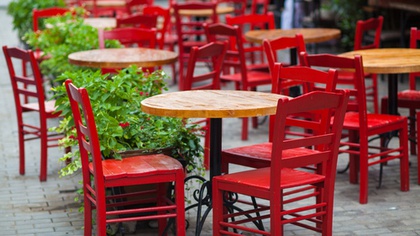 Five Clare-based projects will receive funds under the new Additional Outdoor Infrastructure Fund announced by the Minister for Transport, Eamon Ryan TD.
Nationwide, the fund will support 234 projects from 30 local authorities to help facilitate a safe outdoor summer.
Of the €13 million total funds, the five Clare projects will receive €84,520.
Applications for funding opened back in April.
The purpose of the fund, which is administered by the National Transport Authority, is to improve outdoor urban spaces and to allow greater access for pedestrians and cyclists. It is intended to help re-open society in a safe manner.
Projects include widening pavement space to cater for outdoor dining, on-street seating and tables, improved cycling facilities and pedestrianising of urban streets.
Speaking about the announcement of funding, Minister Ryan said "We want to ensure that local authorities have the resources they need to help communities enjoy a safe outdoor summer. The Additional Outdoor Infrastructure Fund enables measures such as cycling and walking infrastructure, the re-allocation of road and street space and traffic management arrangements. These measures, combined with other government initiatives for outdoor dining and outdoor recreation infrastructure, will support local authorities in re-creating open spaces and facilities which will both take into account public health guidelines and allow communities to thrive once again."
Minister of State Hildegarde Naughton TD said that the projects will "play an essential role" in the safe re-opening of society this summer.