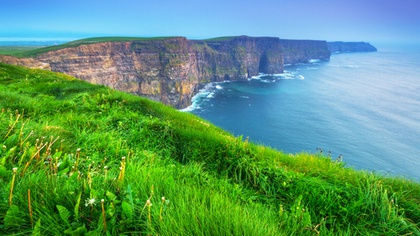 Clean Coasts Clare has released a video aimed at promoting the importance of cleaning up after yourself while visiting the county's tourism hotspots.
Communities in such areas are concerned that the expected wave of domestic tourism this summer may result in an increase of littering.
The video, which is targeted at "young and old, from inside and outside the county" is part of a broader campaign devised by Ray O'Foghlu, Coastal Programmes & LEAF Officer within the Environmental Education Unit of An Taisce. O'Foghlu secured funding for the campaign from Clean Coasts and Clare County Council.
Speaking of the campaign, O'Foghlu said "This is a community driven project, where people offer their thoughts on summer. With the closure of indoor dining for pubs and the proliferation of takeaway food, we are seeing that many of these boxes don't fit into the bins. Locals have also raised concerns over drinking in the dunes at Lahinch and Spanish Point. They are very apprehensive about fires being lit there and littering as well as the overall health and well being of the dune system."
Kevin L. Smith, a Liscannor based videographer, filmed the video with O'Foghlu over a weekend in the areas of Doolin and Kilkee.
"The video shows the aesthetics of the Clare coast quite well. We wanted to go with a video format as it is more shareable and will reach a varied audience in age and location. It's a positive message as we see that areas like West Clare are quite reliant on tourism. The main message is that there will never be enough bins along our coastal communities. Each and every one of us must take personal responsibility wherever we go this summer," said O'Foghlu.
The video features appearances by such Clare figures as Green Party Senator Roisin Garvey, Fianna Fáil's June Curtin and Cillian Murphy, hotelier John Burke, farmer Pat Sweeney and ferry operator Eugene Garrihy. You can watch it below.