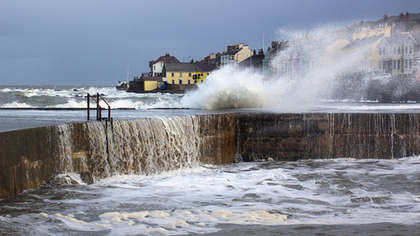 With an Atlantic depression named Storm Barra set to hit Ireland on Tuesday, a status yellow wind warning has been issued for the country.
The warning will run from 6am on Tuesday until 6am on Wednesday.
The UK Met Office has issued a similar warning for all counties of Northern Ireland.
Met Éireann is warning of very strong winds and heavy rain across the island.
The west coast is expected to be hardest hit with severe gusts predicted to cause damage such as power cuts, fallen trees and other debris.
The heavy rain could cause localised flooding, including coastal flooding in the west and south of the country.
The storm will develop on Monday with winds reaching Ireland that night.
Tuesday will see a spell of heavy rain followed by heavy showers across Tuesday and Wednesday night.
Sleet or snow could affect areas of high ground.
Bad visibility, poor surface conditions and strong winds may lead to travel disruption.