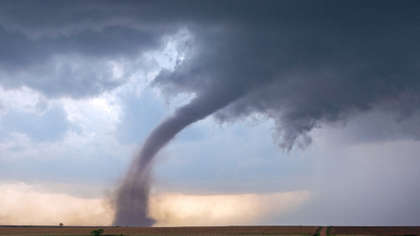 As many as 100 people are feared to have died as a tornado tore through the southeastern US state of Kentucky.
The tornado travelled more than 320km through the state.
"I fear that there are more than 50 dead ... probably closer to somewhere between 70 and 100, it's devastating," said Kentucky governor Andy Beshear, who called the disaster the "most severe tornado event in Kentucky's history."
Beshear declared a state of emergency as the tornado wrought havoc.
Several are believed to have perished when the roof collapsed at a candle factory in the city of Mayfield.
The Kentucky tornado is one of several storms currently causing chaos in the US.
In Illinois, up to 100 workers became trapped inside a giant Amazon warehouse as a storm tore through the facility. Part of the roof came off while a wall collapsed. It's unknown if it resulted in any fatalities.
"My prayers are with the people of Edwardsville tonight," said Illinois governor JB Pritzer. "Our Illinois State Police and Illinois Emergency Management Agency are both coordinating closely with local officials and I will continue to monitor the situation."
One person died as over 20 people became trapped in an Arkansas nursing home.
Tennessee has reported two storm-related deaths.