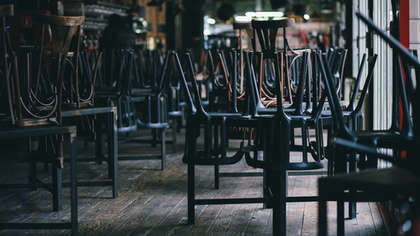 The cabinet is meeting today to discuss recommendations by National Public Health Emergency Team (NPHET) regarding tackling the spread of the Omicron variant.
On Thursday night Health Minister Stephen Donnelly received a letter from Chief Medical Officer Tony Holohan. The letter recommended the closing of all pubs and restaurants at 5pm. Sporting and live events were also advised to reduce capacity.
Taoiseach Micheál Martin will address the nation this evening to announce any new restrictions.
Representatives of the hospitality industry have criticised the potential 5pm curfew.
"It's a shock to our industry, it's devastating news to our sector at a critical time, a number of days ahead of Christmas, not just for business owners but for staff as well," said Adrian Cummins, CEO of the Restaurants Association of Ireland.
"Everybody had anticipated that there might be some restriction on our closing times but nobody expected 5pm," said Michael O'Donovan, Chair of the Cork City and County Vintners Federation of Ireland. "This would be a real hammer blow because it would be closure for many because a lot of pubs that wouldn't do food, wouldn't really be open at lunchtime. To be closing at 5pm would in fact be closure for most pubs."
Writing on Twitter, Cummins described a reaction of "huge anger" from those in the hospitality sector.
HSE Chief Executive Paul Reid has predicted severe pressure on hospitals this winter.
"Indications of an optimistic model of potentially bringing us to numbers that we had in January of this year, which was well over 2,020 people in hospital and 200 people in ICU in an optimistic scenario," he said. "Even in those optimistic models, it puts our hospitals under severe threat."