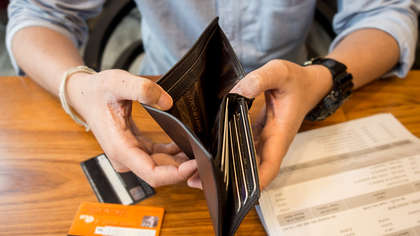 The government is set to announce measures to help households tackle the rising cost of living this evening.
Tánaiste Leo Varadkar described the cost of living as a "burning issue" for the Irish public and that the government "has to respond."
"It is important to acknowledge that middle-income people – people who on paper may have average salaries of €40-50,000 – are also struggling to pay the bills because often they have to pay mortgages, childcare, all those things," he said. "It is also important that there be a targeted element though because people on fixed income and social welfare are hit hardest by fuel prices increases."
The Economic sub-Cabinet committee will meet today to discuss measures to help households counter the rising costs, with an official announcement to be made this evening.
"The cost of living is rising and people are really feeling it," Varadkar said. "They are seeing it in the cost of groceries, in filling a tank of diesel, and particularly in electricity and gas bills. It is rising at about 5% a year. Depending on your individual experience, however, it can feel a lot higher than that. It could be the case that inflation is going to be a feature in life in Ireland, Europe and around the world for years, so we need an anti-inflationary strategy that isn't just about dealing with the symptoms."
A planned credit of €100 on electricity bills is expected to be increased, with the credit applied to electricity accounts from the end of March. The fuel allowance season is expected to be extended until the end of April with the criteria for eligibility set to be widened. No measures to tackle the cost of petrol and diesel are expected to be announced.
Finance Minister Paschal Donohoe said the government will respond to the "real issues" in "a meaningful way."