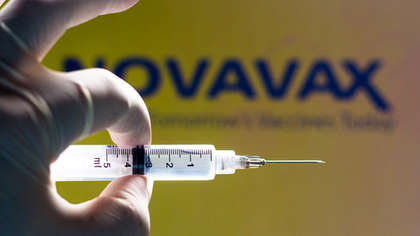 The European Medicines Agency has given its approval to a COVID vaccine developed by US firm Novavax.
"EMA has recommended granting a conditional marketing authorisation for Novavax's Covid-19 vaccine Nuvaxovid to prevent Covid-19 in people from 18 years of age," the EMA said in a statement. "After a thorough evaluation, EMA's human medicines committee concluded by consensus that the data on the vaccine were robust and met the EU criteria for efficacy, safety and quality."
Nuvaxovid is a protein-based vaccine like those used to prevent childhood illnesses.
It underwent through two clinical trials – one in the UK and the other in the US and Mexico – involving over 45,000 human test subjects. The results showed 89-90% efficacy in reducing the number of symptomatic cases.
The EMA pointed out that the vaccine's effectiveness against Omicron is still yet to be determined.
"There is currently limited data on the efficacy of Nuvaxovid against other variants of concern, including Omicron," the agency said.
The EU has already agreed to purchase 200 million doses of the vaccine.
Novavax's Chief executive Stanley Erck said he hopes "having choice among vaccines will lead to increased immunisation" and that his company's vaccine "may help address major obstacles to global vaccination, including global distribution challenges and vaccine hesitancy."
Novavax said it is currently "evaluating its vaccine against the Omicron variant" and working on a version to combat the variant.