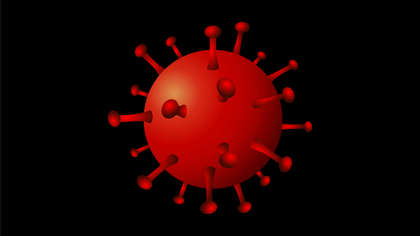 The first anti-viral pill created for treatment of COVID-19 has been approved for use in the UK.
The drug, Molnupiravir, will be offered to those who have received a positive test and are at risk of developing severe illness due to factors like obesity, diabetes, heart disease or being over 60.
Molnupiravir interferes with the virus's replication, preventing it from multiplying and thus reducing the impact of the disease.
The UK's Medicines and Healthcare products Regulatory Agency (MHRA) claims the pill is safe and is effective in reducing the need for hospitalisation. It also greatly reduces the risk of death in those high risk patients with mild to moderate COVID. It should be taken within five days of a positive test result in order to be effective.
The news comes amid the release of data that shows last month saw COVID cases rise to their highest level in the UK since the beginning of the pandemic.
Cases have been particularly high among children, with 6% of the UK's children having had COVID.
UK health authorities are also concerned with the rise in cases among older groups.
"We did see a doubling in that group, and clearly that's the worry," said epidemiologist Paul Elliott. "It's being driven from the young school age but it is going right across the whole population."