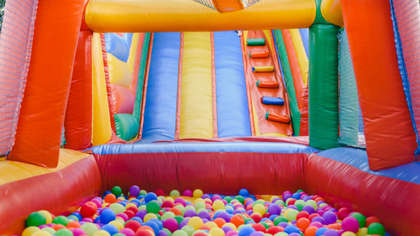 Five children have died and several others are severely injured after a bouncy castle was blown into the air in Northern Tasmania.
Pupils at a primary school in Devonport were playing in the bouncy castle at approximately 10am when a strong gust of wind blew it into the air at a height of 10 metres.
The castle had been installed as part of celebrations for the final week of school before the Christmas break.
With a forecast for "light winds" in the locale, the tragedy was completely unexpected.
Two boys and two girls, aged between 10 and 12, died at the scene while a fifth pupil passed away in hospital.
Officers described arriving at a "very confronting and distressing scene."
"Young children on a fun day out, together with their families and it turns to such horrific tragedy, at this time of year, it just breaks your heart," said Australian Prime Minister Scott Morrison. "I just want to say, to the parents and families and friends, all who were there, to the other young children there and witnessing these events, I just pray you'll have great family around you and great friends and you can come through this horrific tragedy."