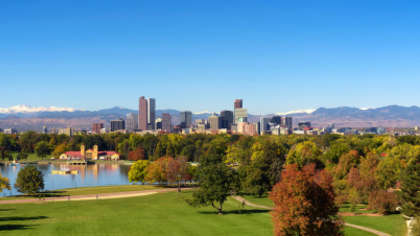 Four people were killed and another three wounded when a lone shooter went on a rampage across two cities in the US state of Colorado.
The shooter was later shot dead by police.
The first incident occurred at approximately 5pm on Monday, with the gunman carrying out his attack at four locations in the cities of Denver and Lakewood.
The shooter began his rampage in Denver by killing two adult women and an adult male, injuring a second adult male. He then travelled to Lakewood where he killed another adult male and injured another unidentified person.
Police officers in Lakewood were able to track the shooter's movements, leading to a confrontation.
"Fire was then exchanged again with our agents, the shooter in this case was taken down," said Lakewood police spokesman John Romero, who confirmed that the shooter was "pronounced dead on the scene."
A police officer was shot and injured during the confrontation.
"That agent is currently at the hospital undergoing surgery right now," Romero said.
Investigations are ongoing with a motive for the shootings yet to be established.