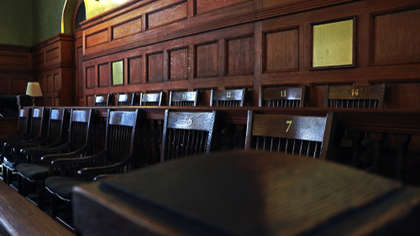 The jury in the court case of disgraced British socialite and Jeffrey Epstein associate Ghislaine Maxwell has been sent home for Christmas.
Following a second full day of deliberations on Wednesday, the jury asked to be presented with more transcripts of the trial's testimonies.
The jury will now retire for the Christmas holidays before returning on Monday, December 27th. Maxwell will now spend Christmas Day, which is also her 60th birthday, in prison.
US District Judge Alison J Nathan advised the jurors to keep themselves safe and healthy while on the break amid a surge in COVID infections in New York.
When the jurors return to court on Monday they must adhere to strict virus protocols, including wearing hospital-grade masks.
Maxwell is on trial for procuring underage teenage girls for the purposes of engaging in sexual activity with Jeffrey Epstein between 1994 and 2004. The prosecution has labelled her "dangerous" and a "predator."
The defence argues that Maxwell, who has been held in a cell since July, has been made a scapegoat for the crimes of Epstein, who was found dead in his cell at a federal jail in New York in August 2019.
Maxwell denies all charges.