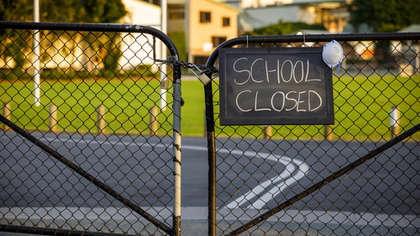 The government has received criticism for the late decision to announce the closure of Dublin schools on Tuesday night.
At 10pm on Tuesday the Department of Education confirmed that schools in Dublin would close on Wednesday as the county was issued with a status orange weather warning. Schools in Clare, Cork, Donegal, Galway, Kerry, Leitrim, Limerick, Mayo, Sligo, Waterford and Wexford are also closed.
Taking to Twitter, Fine Gael TD Jennifer Carroll MacNeill criticised the late announcement, saying the government "needs to communicate the rationale behind the late decision. Parents need to know the detailed reasons and concerns of the government task force."
School principals found themselves in the difficult position of having to relay the news at a time when many parents had already gone to bed.
"Our children this morning will probably get an extra lie-in that they weren't expecting, but I'd still be worried that some parents actually didn't get the news," said Enda McGorman, principal of Mary Mother of Hope Senior Primary School in Dublin.
A Status Yellow weather warning remains in place throughout the country until 6pm today.