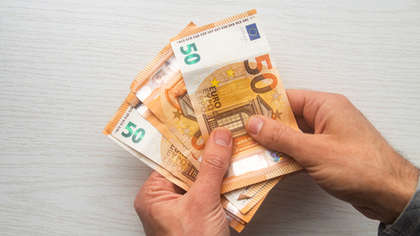 Claiming it would be "too complicated" to implement specific supports for the hospitality industry, the government has instead decided to extend the Employment Wage Subsidy Scheme.
The EWSS had been cut on December 1st, which coincided with the introduction of new restrictions, most of which impacted the hospitality trade.
Finance Minister Paschal Donohoe has now announced that the cut would be reversed with the higher rate remaining in place until the end of January.
The Covid Restrictions Support Scheme, which was set to end this month, has also been extended until January 31st.
Donohoe said the extension is "intended to develop further targeted support for those sectors that are most affected by these restrictions and to have this support in place quickly."
"Upon further analysis of the proposal by my Department and the Revenue Commissioners, it became clear that it would be complex to develop an appropriate and effective scheme in the immediate term," he said of the decision to extend the existing scheme rather than introduce supports targeted at the hospitality sector. "Instead, I have decided to extend the enhanced rates of EWSS for the months of December and January to give certainty to businesses when they need it most."
The Restaurants Association of Ireland called the extension "the correct decision due to severe loss in business due to public health advice."
Over €9 billion has been paid in wage supports since the start of the pandemic, according to Minister for Public Expenditure Michael McGrath, who warned that such supports "cannot continue indefinitely."