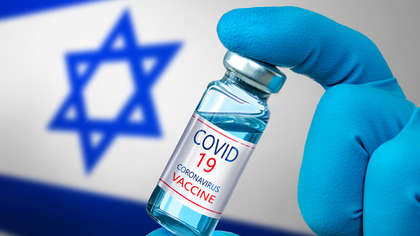 While many countries are administering a third vaccine dose, Israel has begun to offer a fourth jab.
The second booster dose is being offered to all citizens over 60, along with healthcare workers and those with immune deficiencies.
Like many other nations, Israel is currently struggling to contain a surge of the Omicron variant.
"The world will follow in our footsteps," said Israeli Prime Minister Naftali Bennett, who "gave an order to prepare immediately for a fourth vaccination."
Bennett believes the fourth dose will "assist [Israel] in getting through the Omicron wave that is engulfing the world."
"The citizens of Israel were the first in the world to receive the third dose of the Covid-19 vaccine and we are continuing to pioneer with the fourth dose as well," he said. "Go and get vaccinated."
Those who qualify can receive their fourth shot once four months have passed since their third dose. Over four million of Israel's nine million citizens have received their third dose.
On Tuesday Israel reported 1,148 cases linked to Omicron, with half of the cases among vaccinated people.
Ireland is among a host of countries added to Israel's "Red List" of countries whose citizens are currently banned from travelling to the country.