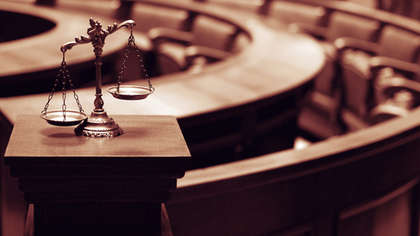 A date in late June has been set for Ghislaine Maxwell, who was convicted of sex trafficking.
The British socialite was found guilty of recruiting teenage girls, some of whom were under the age of consent, to be abused by Jeffrey Epstein between 1994 and 2004.
Maxwell had once been romantically involved with Epstein before becoming his employee. Epstein committed suicide in his prison cell while awaiting trial for sex trafficking in August 2019. Maxwell's lawyers have argued that their client is being made a scapegoat in the absence of Epstein.
US District Judge Alison J Nathan has now set a date of June 28th for Maxwell to receive her sentence.
Maxwell's lawyers have asked for a new trial after a juror admitted publicly to having themselves been a victim of childhood sexual abuse.
The anonymous juror revealed through the media last week that they had informed the other jury members of their abuse and used this experience to help convince their fellow jurors to convict Maxwell.
Maxwell's defence team believes that this provides sufficient grounds for a new trial.
Judge Nathan has yet to rule on a decision regarding the revelations involving the juror in question.